Double-Knife Mower
The double-knife mower BL – BL MINI series are the result of a ten year experience in this field. Light and sturdy tubular frame. As all our machinery they are manufactured using high quality materials. They can be easily fitted to tractor of 20 to 100 HP and to small 3 point hith tractors.
EFFICIENT AND CONVENIENT
The double-knife mower BL – BL MINI series are provided with 2 moving blades, made by teeth through wihch the blades flow, guarantees this features:
Accurate cut on all soils;
No obstruction even with heavy grass;
Reduced maintenance;
Very long life.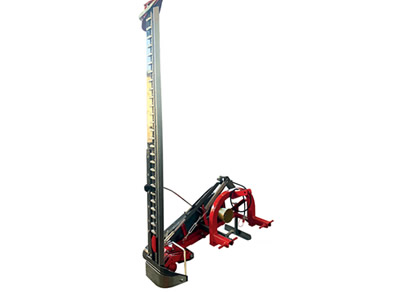 VERSATILE AND SAFE
The mower can be adjusted on 90° upwards for catting hedges and vineyards and to 70° downwards for working on field edges. On request the machine can be supplied with a cylinder for the mower positioning. They are provide with a shock safety device. The automatic reset is made by engaging the reverse gear. The driving belts are duly protected for the highest safety of the operator.