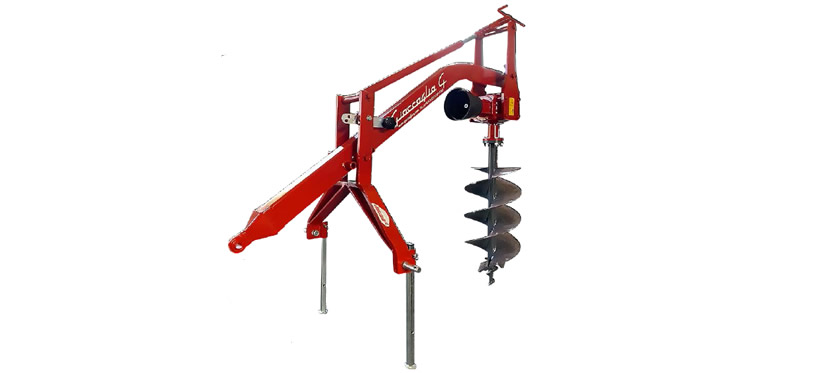 POST HOLE DIGGER
Trilelle carried with three-point attachment. Adjustable parallelogram stabilizer with shock absorber springs. High resistance cast iron gearbox. Gears protected by the transmission shaft equipped with safety bolts supplied with the machine. The augers are available in three series.
TA/1 can be coupled to augers with a diameter from 10 to 40 cm.
TA/2 can be coupled to screw diameters of 10 to 60 cm.
TA/3 can be coupled to diameters of 10 to 100 cm.
The TA/2 and TA/3 versions are available anceh with hydraulic rotation inverter. All versions can have the lateral displacement on both sides as an accessory.